Share – Refer – Earn
Diversified Energy, the home energy efficiency leader that you know and trust is now offering our past clients, friends, and family the opportunity to become a Diversified Energy advocate and earn cash rewards.
The Diversified Energy Referral Apps Are Coming Soon!
Diversified Energy has been on the cutting edge of energy efficiency products and solutions for over 20 years, and we are now on the cutting edge of rewarding the folks that refer their family, friends, and associates to Diversified Energy.
We are proud to announce the Diversified Energy referral app!
Now you can refer new potential clients to Diversified Energy right from your phone. Even better, you can track all your referrals and see updates in real-time as your referrals complete their consultation appointments, contract Diversified Energy, and when their project[s] are completed.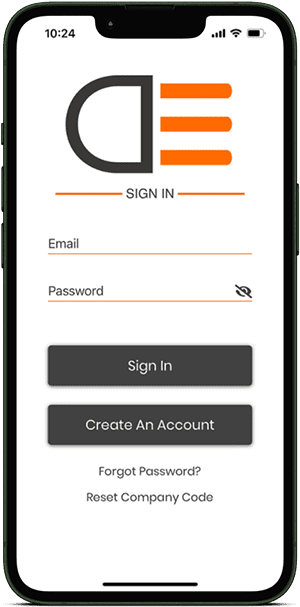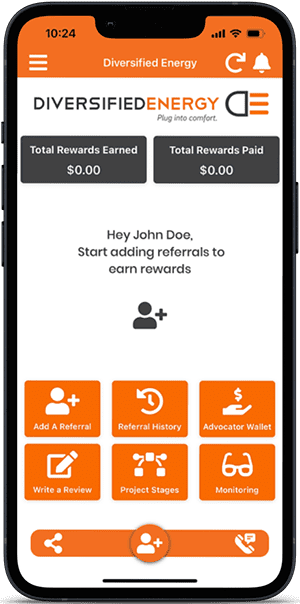 Register Account / Download App
You can register your account from your computer, then download and login to the app, or you can download the app directly and create your account on your phone.
Make Referrals
Right on the app on your phone, or on your computer, you can share trackable links on social media and add your referral's name and contact information.
Share On Social Media
You can share your own trackable links on your social media accounts – let everyone you're connected with know about Diversified Energy.
Track Progress
On the app, you can track the progress of all your referrals in real-time.
Get Paid
When you decide it's time to pull some cash out from your referral rewards, you can initiate it directly in the app. Get paid via bank transfer, gift card, or virtual debit card.
Diversified Energy pays rewards on three levels: a completed sales/consultation appointment, a sold referral, and a bonus for three sold referrals.
Completed Appointment - up to $15
For every referral that completes a sales/consultation appointment – $10 – $15
Sold Referral - $300
Your referral contracts Diversified Energy for their energy efficiency upgrades – up to $300
Bonus Rewards - up to $250+
Get bonuses for three+ sold product referrals – up to $250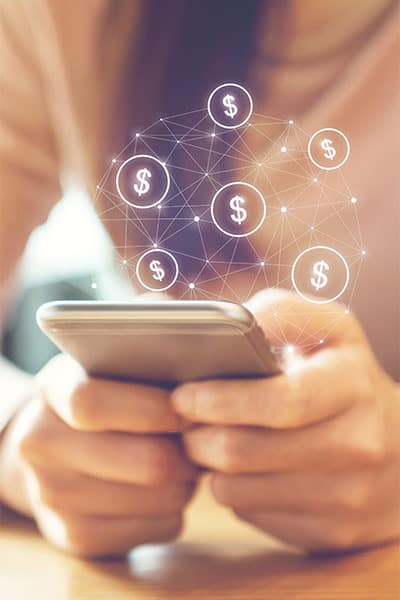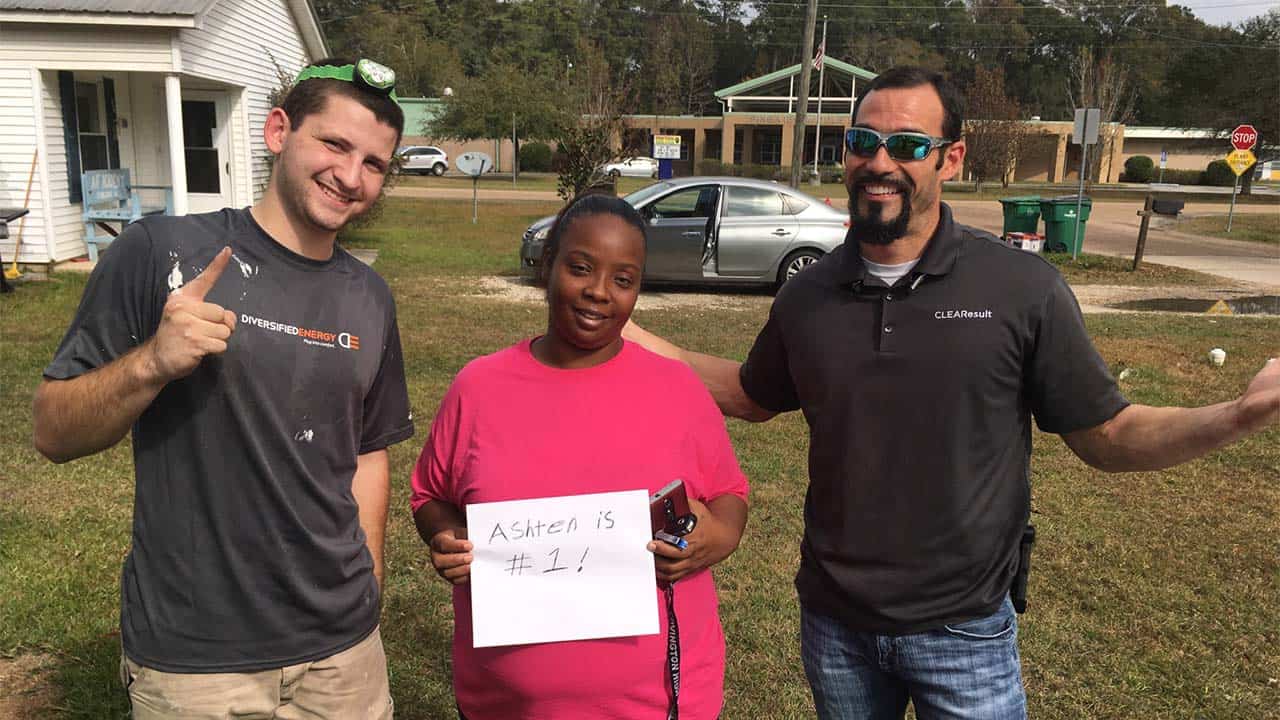 You can rest assured that you are referring family, friends, and associates to Diversified Energy. We have hundreds of 5-Star Google reviews and have completed comprehensive energy efficiency upgrades on thousands of homes and businesses across Louisiana, Mississippi, and beyond.