Diversified Energy provides BPI training & certification
BPI Training And Certification
BPI Certified Professionals Solve Home And Building Owners' Trickiest Problems
Diversified Energy is the first and only publicly-available BPI training and certification organization in the Gulf South [Louisiana, Mississippi, Alabama, Arkansas, and beyond]. For individuals, business and organizations, we are the go-to BPI training and certification company across the Gulf South and across the country.
Here at Diversified Energy, we are proud to be a BPI [Building Performance Institute, Inc.] Gold Star Contractor, and we employ more BPI certified technicians than any other home performance/energy efficiency company in Louisiana. We not only understand the science behind building performance, but we also put it into action every day.
Diversified Energy offers BPI training and certification courses for utilities, energy rebate programs, companies, groups, and organizations. Get your team members BPI certified by the Gulf South leader, Diversified Energy.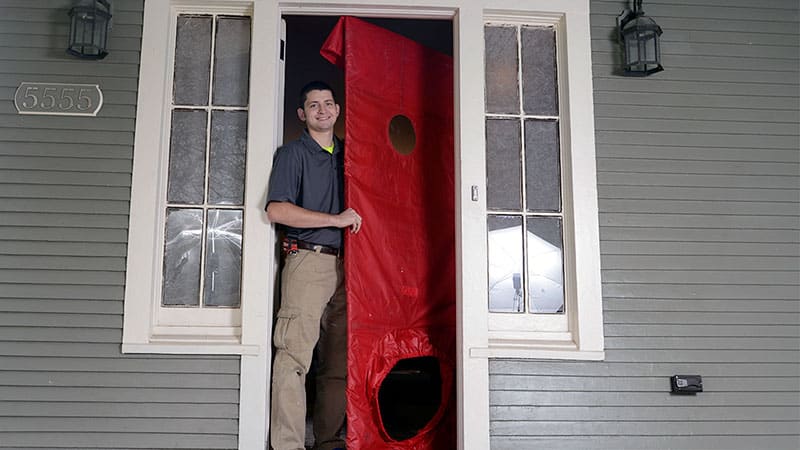 BPI Certified Professionals solve home and building owners' trickiest problems. Diversified Energy's BPI training & certification classes help you develop your professional proficiency. Our comprehensive training will prepare you to pass your BPI certification test[s].
Diversified Energy offers custom scheduled training and certification classes for groups large and small.
Building Analyst
With the BPI Building Analyst certification, you will learn how to perform comprehensive, whole-home assessments, identify problems at their root cause, and prescribe and prioritize solutions based on building science.
Energy Auditor
You will gain in-depth knowledge of how to use diagnostic equipment and modeling software to identify areas for energy savings, produce an audit report, and develop a prioritized scope of work for your customer.
Infiltration & Duct Leakage Professional
By earning the IDL certification, you prove that you can conduct duct leakage tests to the ASTM E1554-07 standard and blower door tests to the ASTM E779 standard.
Quality Control Inspector
By earning the HEP Quality Control Inspector certification, you prove that you can verify the compliance of retrofit work performed based on work plans and standards, conduct audits and inspections using diagnostic equipment, and can develop reports that specify corrective actions to achieve whole house performance.
Envelope Professional
As an Envelope Professional, you will be knowledgeable enough to prescribe improvements to tighten the building envelope (shell), stop uncontrolled air leakage, and optimize comfort, durability, and HVAC performance.
Upcoming BPI Training Events
There are no upcoming Events at this time.
Contact Us For More Information
Contact Diversified Energy today for more information about our BPI training and certification classes.
Join Our Mailing List
Sign up to received the latest energy efficiency news, updates, and special deals from Diversified Energy

Join Our Mailing List
Sign up to received the latest energy efficiency news, updates, and special deals from Diversified Energy