Diversified Energy – Providing Air Conditioning, Heating, And Home Performance Solutions To The Greater New Orleans Region
Diversified Energy & Jeff Haag have been a part of the Greater New Orleans business community for almost two decades providing home performance diagnostic testing, and home energy efficiency, performance, and indoor air quality improvements for thousands of customers.
It all started in 1999 when Jeff became one of Louisiana's first energy efficiency raters. By starting on the home performance assessment side of the business, this experience gave Jeff unique insight into how home energy efficiency works as an entire system and a deep understanding of how to implement energy efficiency improvements and air conditioning and heating solutions that work together to not only lower energy bills but also increase the overall comfort and indoor air quality throughout a home.
Since these humble beginnings, Diversified Energy has expanded to include air conditioning & heating system installation and repair services, along with a wide array of home performance diagnostic testing services, indoor air quality services, and home energy efficiency and performance improvements.
Diversified Energy's professional services include:
Air Conditioning & Heating system installation and repair
High-performance insulation for residential and commercial applications
Home performance and energy efficiency improvements
Home diagnostic testing, performance verification, and code compliance services
Diversified Energy has also expanded into partnerships with regional & national home solar energy companies, non-profit organizations, electric utility rebate programs, and top home builders to deliver customized energy efficiency solutions for their clients.
How Diversified Energy Is Different Than The Rest
We examine all the performance aspects of your home. We note your insulation levels, air infiltration, and heating/cooling equipment. We perform forced and passive duct leakage tests in order to create a plan to maximize your family's comfort, increase your home's energy efficiency, provide cleaner interior air quality, and uncover any potential health and safety concerns.
The Gulf South's hot, humid climate demands a different type of knowledge and expertise than other areas. Our BPI-certified professionals are the region's most qualified home performance energy auditors and contractors focused on residential air conditioning and heating solutions, energy efficiency testing, home performance improvements, and weatherization services. Diversified Energy proudly serves Greater New Orleans, Greater Baton Rouge, Lafayette, Houma/Thibodaux, and the Mississippi Gulf Coast.
BPI Certified Technicians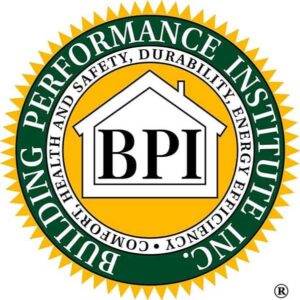 Diversified Energy is a certified and accredited member of the Building Performance Institute (BPI) and employs more BPI-certified technicians than any other company in Louisiana.
Additionally, Diversified Energy is a member of the Spray Polyurethane Foam Alliance (SPFA), North American Technician Excellence (NATE), Home Builders Association of Greater New Orleans (HBAGNO), the Preservation Resource Center of New Orleans, Residential Energy Services Network (RESNET), and is an Energy Star Partner. Diversified Energy follows the strictest industry standards to diagnose and treat your home for greater performance, comfort, health, and safety.