Countless studies prove that a duct leakage test is one of the most crucial aspects in determining energy efficiency, energy costs, moisture problems, and health and safety concerns in the home. Our goal is to reduce duct leakage as much as possible. Unfortunately, a recent study by a highly respected national laboratory found that a 25% loss of efficiency due to ductwork issues is typical.
25% to 40% of HVAC energy output is lost through duct systems. Sealing ductwork is DE's top priority in improving energy efficiency and comfort.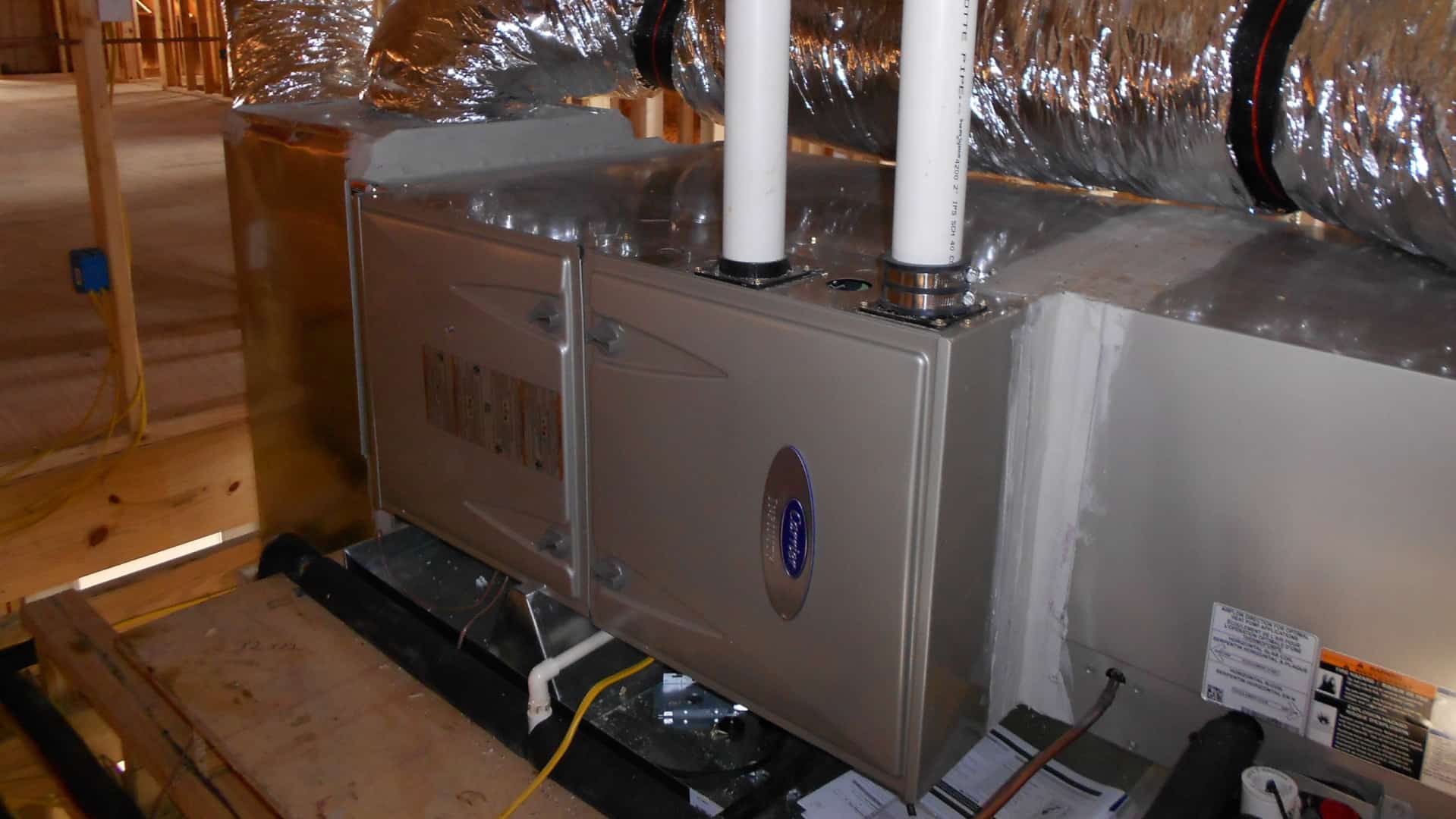 Video: Sealing HVAC Ductwork
Benefits Of Sealing Leaky HVAC Ductwork
HVAC ducts are a crucial component of heating, ventilation, and air conditioning systems, and they can play a major role in the energy efficiency and indoor air quality of a building. Leaky ducts can lead to significant energy waste and indoor air quality problems, making duct sealing an important step in improving the performance of HVAC systems. The benefits of sealing leaky HVAC ductwork include:
Energy savings: Leaky ducts can allow conditioned air to escape, reducing the efficiency of heating and cooling systems and leading to higher energy bills. By sealing ducts, homeowners can reduce energy waste and lower their energy costs.
Improved indoor air quality: Leaky ducts can allow pollutants and allergens to enter the home, reducing indoor air quality and causing health problems. Sealing ducts helps prevent this, leading to improved indoor air quality.
Increased comfort: By preventing air loss and reducing temperature imbalances, sealing ducts can help improve the comfort level in a home.
Enhanced HVAC performance: Sealing ducts help prevent air loss and improve the overall performance of HVAC systems, reducing the risk of system failure and extending the life of HVAC equipment.
Increased energy efficiency: By reducing air loss and improving the performance of HVAC systems, sealing ducts can help increase the energy efficiency of a home, reducing energy waste and lowering energy bills.
Overall, sealing leaky HVAC ductwork is an important step in improving the energy efficiency, indoor air quality, and overall performance of a home. By preventing air loss and reducing energy waste, homeowners can enjoy a more comfortable and healthy living environment while reducing their energy costs and enhancing the performance of their HVAC systems.
Enjoy A Cleaner, Healthier Home & Lower Your Energy Bills