We understand building science & advanced diagnostic testing
Other companies' 10-minute walk-through energy audits simply can't provide the detailed reporting necessary to provide professional consultations to DE's exacting standards.
Diversified Energy uses the most advanced diagnostic testing methods and tools available. Our diagnostic tests include thermal imaging, blower door testing, duct leakage testing, and CAZ testing to detect deficiencies. We offer and perform these tests to improve your family's comfort and safety while enhancing your home's overall energy efficiency.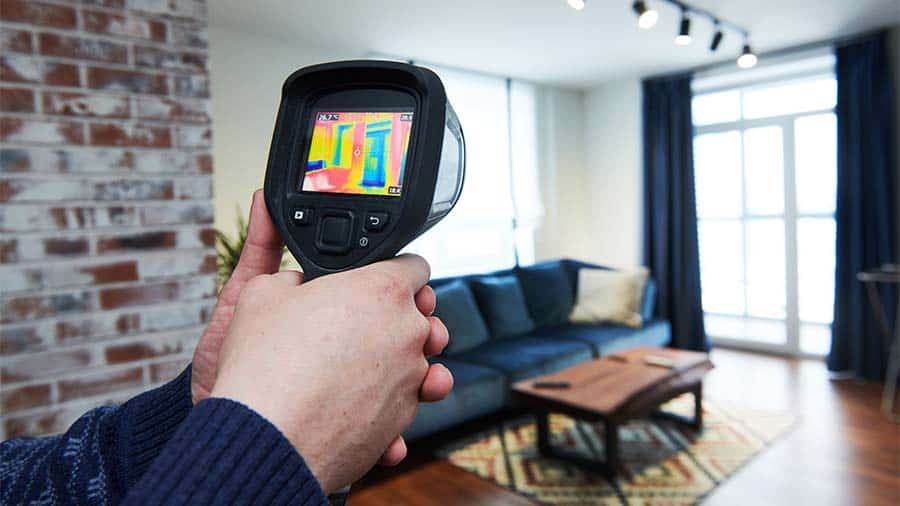 360 Energy Audit
Diversified Energy's 360 Energy Audit gives our analysts real insight into your home's building science.

Blower Door Testing
Blower Door testing quantifies airflow through leaks in your home, and pinpoints air intrusion.

Duct Leakage Testing
DE analysts use a duct blaster to pressurize a building's ductwork system in order to determine the amount and location of duct leakage.

Infrared Photography
Level 1 Thermal / Infrared Thermography can see where energy loss is happening through walls, floors, ceilings and windows.

CAZ Testing
CAZ testing is a series of proven checks to systematically assess combustion appliance safety.

Code Compliance
Trust your home's code compliance testing to DE's experienced pro analysts.

Performance Verification
DE can help homeowners, builders, developers, and architects seamlessly navigate the home performance certifications and programs.
Join Our Mailing List
Sign up to received the latest energy efficiency news, updates, and special deals from Diversified Energy

Join Our Mailing List
Sign up to received the latest energy efficiency news, updates, and special deals from Diversified Energy