Welcome to the world of Rockwool insulation! If you're looking for a high-performing insulation solution that offers unmatched durability and performance, look no further. Rockwool insulation is made from natural volcanic rock and recycled blast furnace slag, making it a sustainable and environmentally responsible choice for your insulation needs. Whether you're looking to insulate your home, business, or industrial facility, Rockwool insulation has you covered. With its fire-resistant properties, thermal insulation capabilities, and sound absorption,
Rockwool is the ideal choice for all your insulation needs. Whether you're building a new home, upgrading an existing one, or simply looking to increase your energy efficiency, Rockwool insulation offers the performance and peace of mind you're looking for. So why wait? Invest in Rockwool insulation today and experience the benefits for yourself!
Rockwool installs just like fiberglass but offers a higher R-value per inch and is made from 20% – 30% recycled material.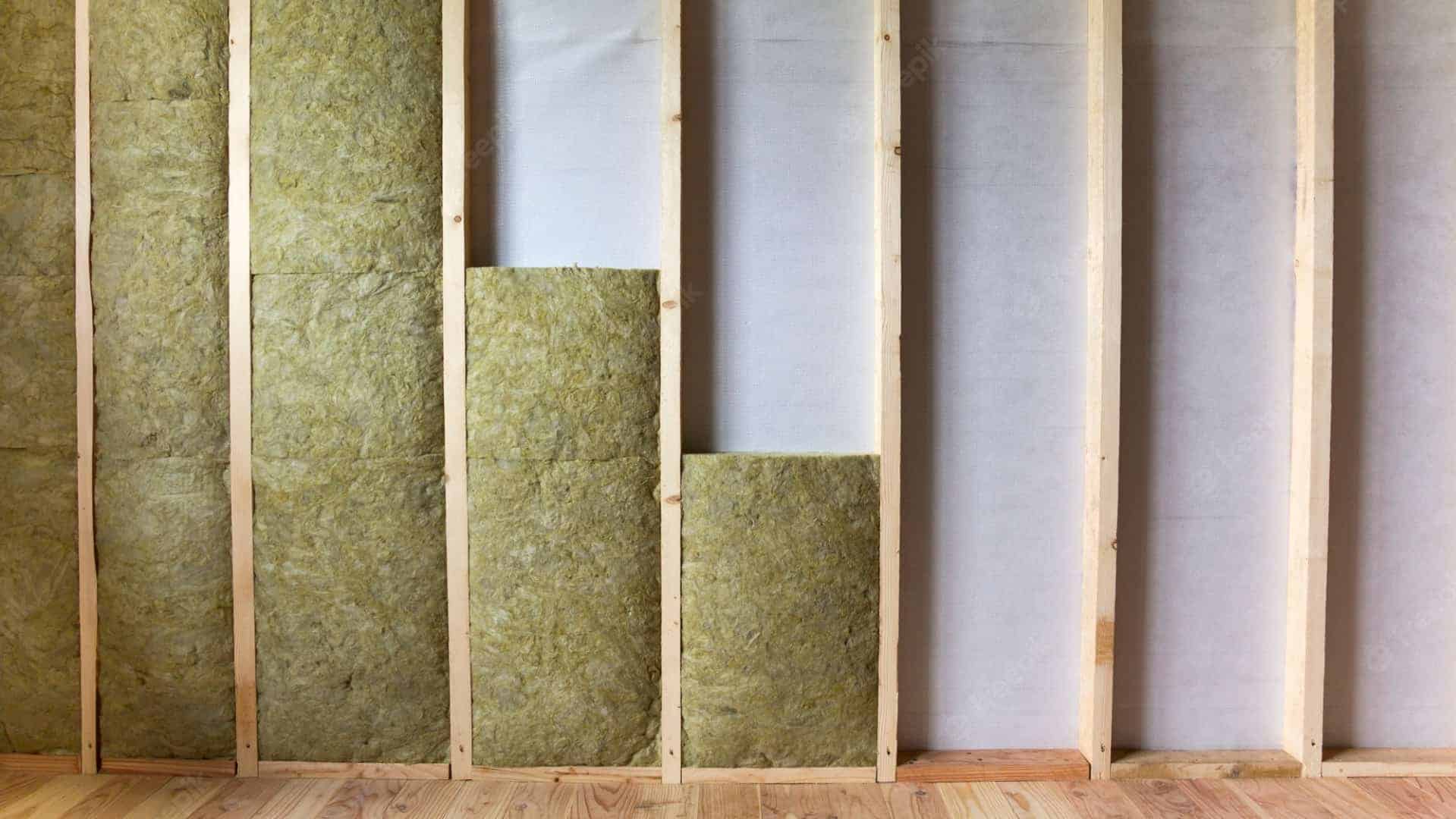 Benefits Of Rockwool Insulation
Rockwool insulation is a type of insulation that is made from basalt rock and recycled slag, both of which are naturally occurring materials. Rockwool insulation is available in a variety of forms, including loose-fill, batts, and rigid board.
The benefits of Rockwool insulation include:
Energy Efficiency: Rockwool insulation is effective in reducing heat transfer and improving energy efficiency, helping to keep homes warm in the winter and cool in the summer.
Improved Indoor Air Quality: Rockwool insulation is made from non-toxic materials and does not release any harmful substances, helping to improve indoor air quality and reduce the risk of exposure to allergens and pollutants.
Fire Resistance: Rockwool insulation has a high melting point and is naturally fire-resistant, making it a safe choice for homes and buildings.
Sustainability: Rockwool insulation is made from natural and recycled materials, making it a sustainable choice for homeowners who are concerned about the environment.
Soundproofing: Rockwool insulation has excellent soundproofing properties, helping to reduce noise transmission and improve the overall acoustics of a home.
Easy to Install: Rockwool insulation is easy to install, and it can be used in a variety of applications, including walls, ceilings, and attics.
Durability: Rockwool insulation is durable and long-lasting, and it does not settle or lose its insulating properties over time like some other types of insulation.
In conclusion, Rockwool insulation is an excellent choice for homeowners who are looking for an energy-efficient, safe, and sustainable insulation solution. With its wide range of benefits, including improved indoor air quality, fire resistance, and soundproofing, Rockwool insulation is a popular choice for homeowners and builders alike.
FAQs About Rockwool Insulation
ROCKWOOL insulation is a rock-based mineral fiber insulation comprised of Basalt rock and Recycled Slag. Basalt is a volcanic rock (abundant in the earth), and slag is a by-product of the steel industry. The minerals are melted and spun into fibers.
Rockwool insulation can be installed in walls, ceilings, interior floors, and loft spaces. Diversified Energy can install Rockwool insulation in residential and commercial applications.
Rockwool insulation has a higher R-value than fiberglass insulation [3.0 to 3.3 per inch vs. 2.2 to 2.7 per inch]. This indicates that stone wool has higher thermal resistance, making it a good option to insulate your home and potentially save money on your energy bills.
Rockwool is competitively priced when you consider the higher R-value vs fiberglass or cellulose insulation. The installed cost depends on where it is installed, the depth, and the complexity of the project. Contact us for a quote today!
Enjoy A Cleaner, Healthier Home & Lower Your Energy Bills