QE Platinum
The Future Of Insulation Is Here Today
Diversified Energy is proud to announce the future of comfort and energy efficiency, QE Platinum. No other product can deliver the performance or the payback for commercial spaces with dropped ceilings.
Lower Heating & Cooling Bills
Increased Comfort
Easy Installation
Fast Payback
30 Year Warranty
PCMs are substances that absorb and release large amounts of thermal energy while melting and freezing. When melting, PCMs absorb thermal energy, and use that heat to melt rather than to increase in temperature, then store the heat as latent heat.
What Is QE Platinum
QE Platinum specializes in Phase Change Insulation formulations that increase sustainability and savings for residential and commercial spaces.
How It Works
Release
Easy Installation
Do It Yourself
We Can Install It For You
Unlike traditional forms of insulation that solely aim to resist heat flow, QE Platinum actively captures, stores, and downgrades thermal energy to its phase change temperature.
White Paper #1
McDonald's – Farmville, Virginia
The Problem
In August of 2021, the customers, management, and employees at McDonald's in Farmville, VA were tired of their dining area and kitchen constantly feeling too hot, and never cooling properly.
The Solution
For this job, 82ºF QE Platinum mats were selected. The store owner, and three employees with a ladder a piece to install QE Platinum. The installation started at 7:20 a.m. and finished at 10:35 a.m. Despite the installation taking place in the middle of the restaurant's busiest hours (breakfast) the kitchen remained open as the employees were able to simply place QE Platinum mats over the top of suspended ceiling tiles for approximately 85% coverage of the restaurant.
More Comfort Please
DIY Installation – 3 Employees + 1 Ladder
Total Install Time: 3 hours 15 minutes
Cooler, more comfortable dining room
Cooler, more comfortable kitchen
Projected Payback – 2.1 Years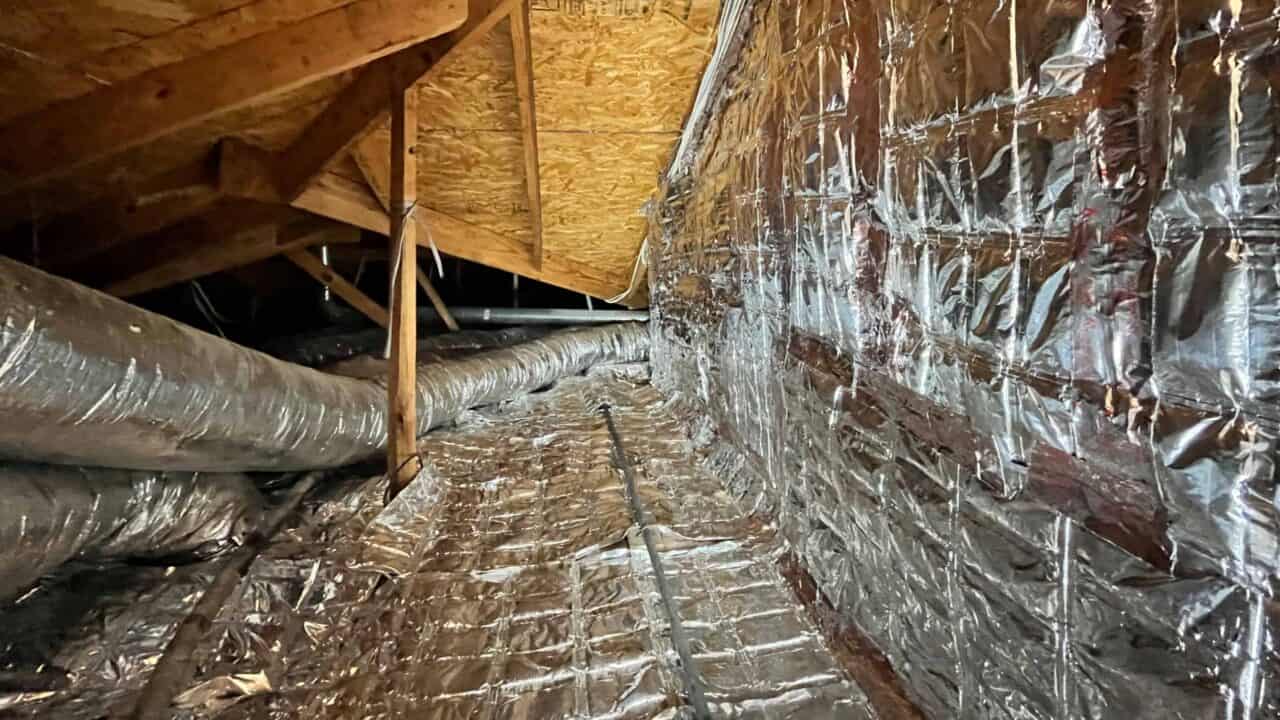 The Results
In the days that followed the installation, the McDonald's staff and customers were significantly impressed by how noticeably cooler the kitchen and dining areas were throughout the course of the day. Furthermore, the owner was able to successfully shift the peak-load HVAC usage of the space. Simple payback is projected in 2.1 years through HVAC energy savings.
Unlike traditional forms of insulation that solely aim to resist heat flow, QE Platinum actively captures, stores, and downgrades thermal energy to its phase change temperature.
White Paper #2
U-Haul – Phoenix, Arizona
The Problem
U-Haul air-conditioned storage facilities in Phoenix, Arizona needed to reduce their energy consumption, maximize the efficiency of their HVAC loading, and improve overall comfort in their retail spaces.
The Solution
For this job, 78º QE Platinum mats were selected and placed over the dropped ceiling tiles of the retail space for this air-conditioned storage facility in Phoenix, AZ. The project involved simply placing the QE Platinum mats over the top of the existing ceiling tiles for approximately 70% coverage of the ceiling areas after accounting for lights and other devices.
More Energy Savings Please
Cooler, more comfortable offices
Projected Payback – 1.8 Years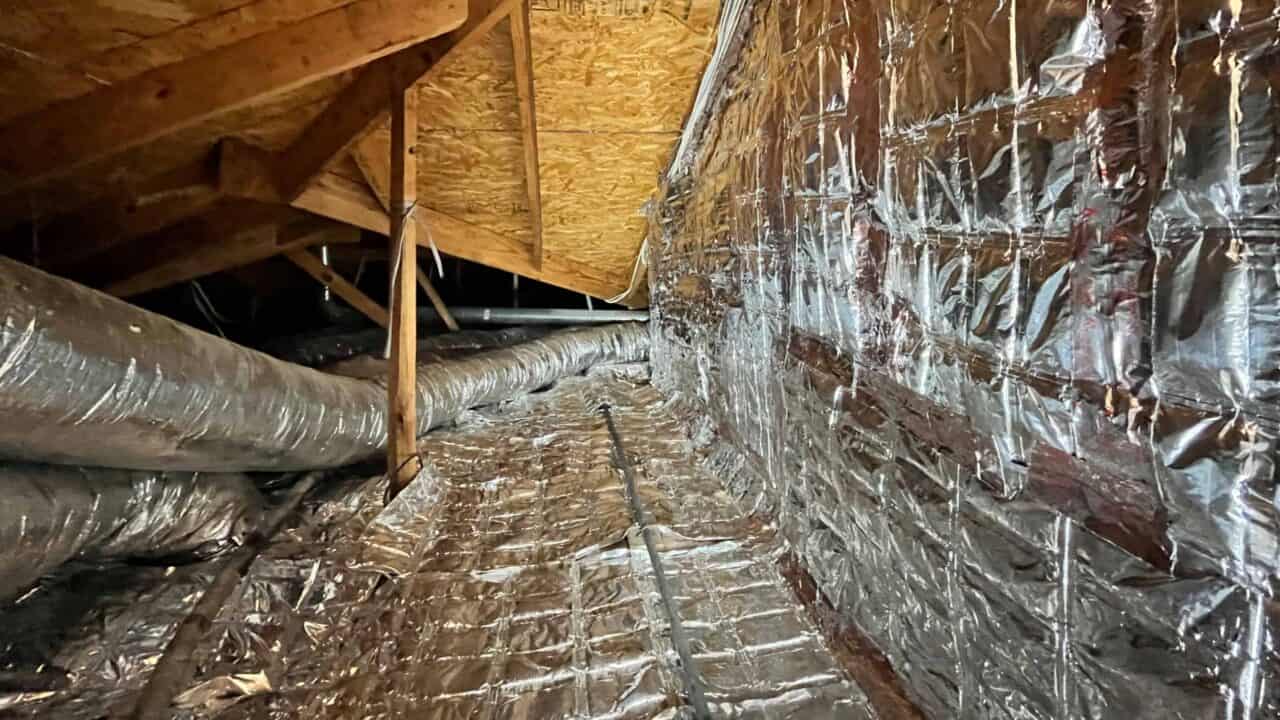 The Results
Over the course of the year, the facility's energy savings increased dramatically. In fact, QE Platinum yielded 36% energy savings and allowed the facility to significantly shift its peak-load HVAC usage. While the HVAC loads decreased, the overall comfort levels increased significantly. With a simple payback of 1.8 years.
Frequently Asked Questions About QE Platinum Insulation
QE Platinum operates differently from traditional insulation methods that only block heat transfer. It actively captures, stores, and releases thermal energy at its phase change temperature, improving comfort in warm months when temperatures exceed the designated phase change temperature. Instead of increasing in temperature, QE Platinum absorbs thermal energy and uses it to melt and store latent heat.
As temperatures cool in the evening, QE Platinum releases stored thermal energy back into the space at its phase change temperature, instead of the peak temperature it absorbed initially. During cooler months, QE Platinum enhances the heat retention of your home or business by capturing and releasing heat when temperatures drop below its phase change temperature. As a result, QE Platinum modulates the temperature difference between spaces, enhancing comfort and reducing HVAC usage, run times, and consumption. QE Platinum minimizes temperature fluctuations inside and between spaces, reducing the reliance on HVAC for stable climate control.
The proprietary PCM formulations for QE Platinum are tailored to regional climate zones, providing customized solutions for homes, businesses, offices, and schools that offer optimal comfort and performance. Despite prioritizing savings and comfort, safety is never compromised with QE Platinum, which holds a Class-A Fire Safety Rating and provides unparalleled peace of mind in case of fire.
QE Platinum is an ideal energy-saving solution for residential homes. It can be easily retrofitted by simply placing it on top of existing insulation in the attic. Through its active capture, storage, and release of thermal energy at its phase change temperature, QE Platinum reduces the need for cooling during the summer months. In the winter, it maximizes heat storage by capturing and retaining heat inside the home. Additionally, QE Platinum absorbs and stores a remarkable 100 BTUs per square foot, allowing homeowners to shift and lower their peak HVAC usage and easily avoid expensive energy surcharges.
In commercial settings, QE Platinum is easily installed on top of the suspended ceiling. We offer solutions that cater to our client's needs, whether they desire passive cooling/warming or mechanical modulation of QE Platinum in sync with HVAC loading schedules. Our technicians are also available for free consultations to optimize the efficiency of your commercial space. Energy usage is responsible for nearly 40% of operating costs in commercial spaces, making QE Platinum a simple and cost-effective solution for business owners and energy management professionals.
Unlike traditional insulation methods such as fiberglass, cellulose, and spray foam that requires time-consuming and labor-intensive installation processes, QE Platinum is easy to handle and install. Pliable, lightweight, and simple to work with, QE Platinum can be placed on top of existing attic insulation or suspended ceiling tiles in your office, school, or business. Installing QE Platinum instantly enhances the thermal efficiency of your space. It captures, stores, and releases thermal energy at your desired temperature range, keeping you comfortable while reducing HVAC usage.
Contact Us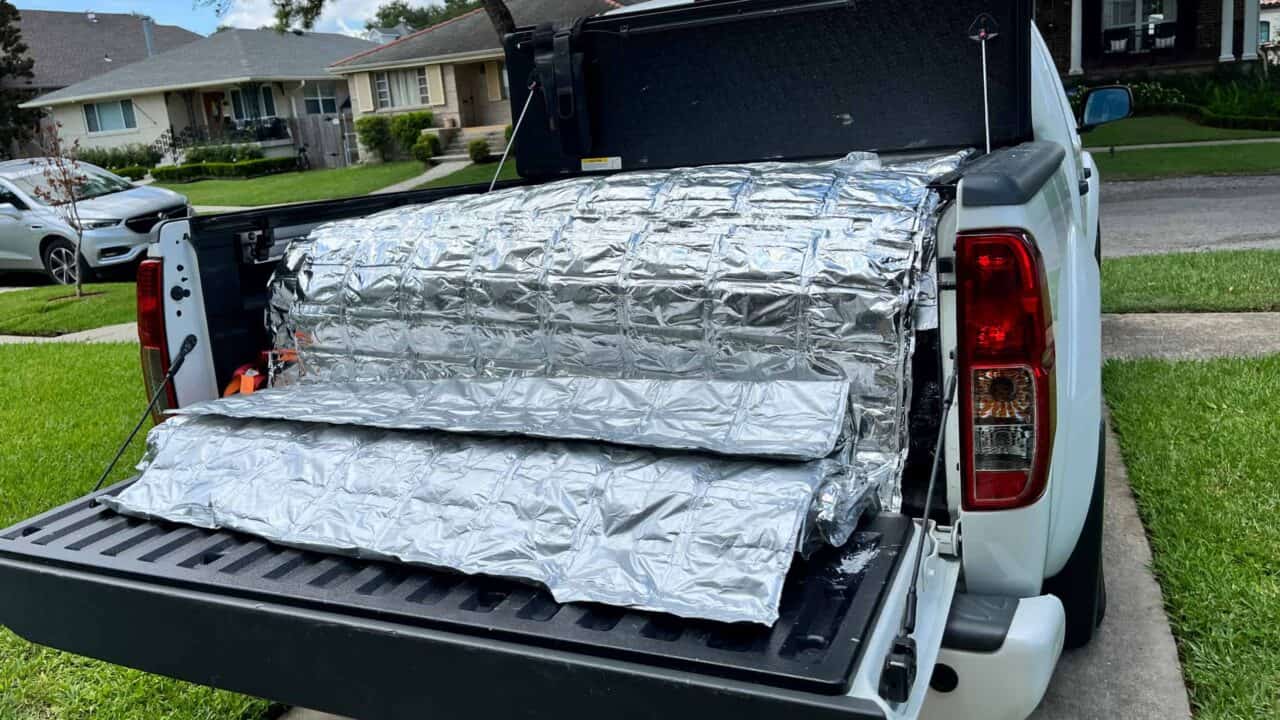 Quite simply, your home must not be a new, high-efficiency home. Our home energy efficiency improvement packages are designed to drastically improve the energy efficiency of older, unimproved homes.